A guide to buying a case erector: Direct sale, agency and distributor
Published April 13, 2021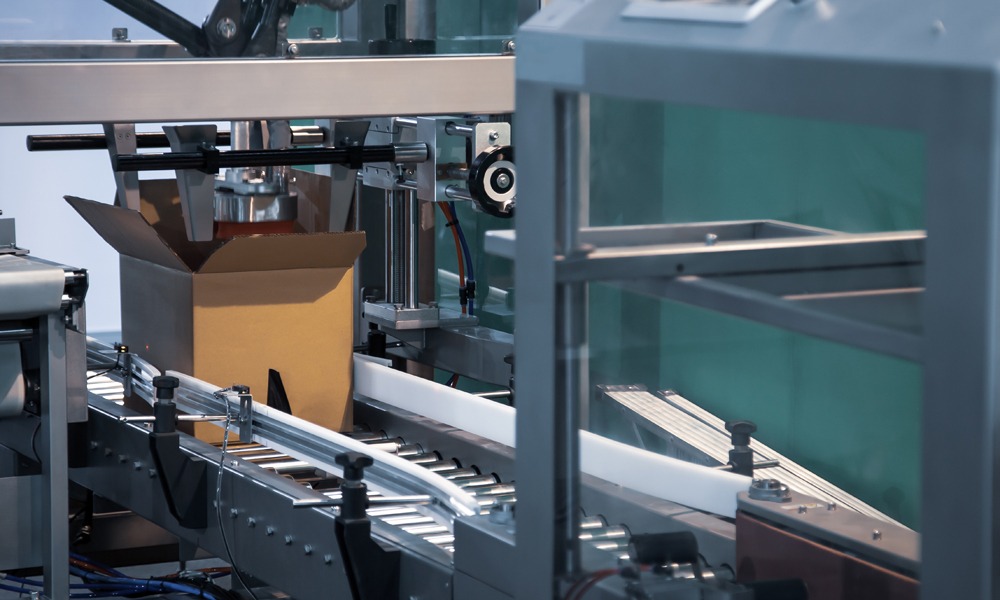 When it's time to invest in a case erector or case sealer, the sales process can take one of three channels.
Going direct is simply approaching your chosen company directly. Or, if your team could use the expertise of someone who knows their way around the industry, working with a packaging equipment agency or an equipment distributor can streamline and simplify the process. In the following, we'll outline how each of these sales channels works so your team can evaluate the best purchasing process for your company.
Buying a case erector direct from OEM
One way to buy a case erector or case sealer is through the direct channel, and it's as straightforward as it sounds. You contact the original equipment manufacturer (OEM) and consult with their knowledgeable team to identify the right equipment for your line.
Once the sale is finalized, you continue to work directly with the OEM to have the machine serviced and repaired. The advantage here is the equipment is under warranty, and is serviced and repaired by technicians who are certified in the machine's make and model, using original, warranty-backed equipment parts. This route can bring peace of mind to a purchaser.
Going direct to the OEM might be an ideal option for purchasers who are well-versed in equipment purchasing and understand what would make their end-of-line packaging more efficient.
If you're looking to upgrade your case forming line from manual to automated, a knowledgeable OEM can be a valuable resource. Finding an OEM that partners with you is priority.
Working with an agency
When it's time to invest in new equipment, many manufacturers turn to agencies. Agencies specialize in packaging equipment, both primary and secondary. Their contacts and knowledge about all things automation can be a tremendous resource for busy manufacturers.
While an agency can help a newer manufacturer streamline the procurement process, it's also common for established companies to have longstanding relationships with an agency. They rely on their up-to-date industry knowledge, as well as their contacts with many packaging equipment brands.
Be aware that some agencies have exclusive contracts with specific OEMs. One key reason manufacturing firms work with an agency is it gives them a chance to evaluate products from several equipment brands. But an exclusive contract eliminates that advantage, and can hide options that might be more helpful to your operation.
At the end of the sales process, you purchase the machine from the OEM and the machine is warrantied and supported by the OEM with certified technicians.
Buying a case erector through a distributor
Working with a distributor has some similarities to working with an agency. Like an agency, working with a knowledgeable, well-connected distributor can link you to a packaging solution that works well for your company. But once you buy that case erector, there are some key differences.
The distributor is the purchaser of the equipment, and they sell it to you. It's important to understand that in the eyes of the OEM, the distributor "owns" the final sale of the equipment.
Repairs and servicing of the equipment usually falls to a technician from the distribution company. The OEM continues to support the distributor.
Purchasers may prefer working with a distributor, usually because they have a well-established relationship — and the distributor may be based right in their community. Because they trust the expertise of the sales team and technicians, this is their preferred channel. Knowledgeable distributors partnering with an OEM can help provide a wide support base for the purchaser.
Buying a case erector your way
When you're ready to invest in case forming and sealing equipment, INSITE Packaging can accommodate any of these preferred purchasing processes. We would be honored to partner with you directly. Contact us today to get started.
Third-party agencies and distributors
INSITE Packaging has no exclusive contracts with agencies. If you already work with an agency or distributor, and you're interested in our brand, let your representative know.
Douglas
INSITE Packaging Automation is built upon the knowledge and experience of Douglas Machine Inc., a secondary packaging solutions provider with over 55+ years of experience. If you have previously purchased secondary packaging equipment through Douglas, or need information on additional secondary packaging solutions beyond case erecting and sealing, your contact at Douglas can get you started.
Get Started
If you're ready to get started, contact INSITE Packaging or Douglas today and talk to one of our experts about your secondary packaging needs.